Se video her : https://www.youtube.com/watch?v=IunvynTTV3M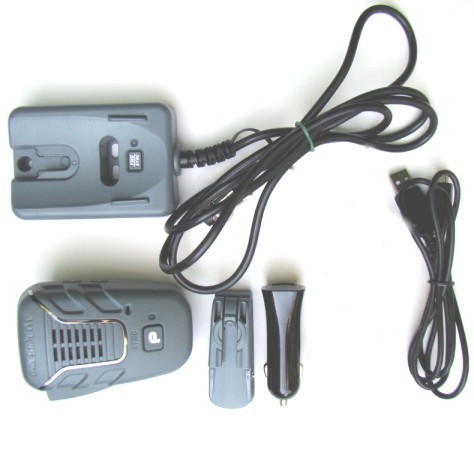 Short description:
Wireless Microphone, Speaker and Mic in a single unit.
Compatible with all President CB Transceivers with a 6-Pin Microphone Connection.
Range up to 100 meter.


Long description:
FEATURES, FUNCTIONS AND SPECIFICATIONS:
* Speaker and Microphone in a single unit.
* Push-To-Talk Control Button.
* Volume UP/Down Controls.
* Auto power-off.
* Up to 100 meter range.
* Car charger plug with mini-USB connection.
* Compatible with all PRESIDENT CB radios having a 6 pin microphone.


PACKING INCLUDES:
1 Pc of Wireless Mic
1 Pc of Cradle plus mounting screws
1 Pc of 12/24VDC Cigarette Lighter Plug with USB
1 Pc of USB Cable USB/Mini-USB
1 Pc of Audio cable
1 Pc of Belt Clip
1 Pc of NiMH Battery Pack
1 Pc of User Manual in English, French, Spannish, Pollish.